Live Video Calls Pre Recorded Videos and Live Christmas Shows from Santa Claus and his Elf Direct from the North Pole
For all other Non-Christmas Children's entertainment
We also offer highly interactive visual children's and family entertainment throughout the whole year not just for Christmas. Ideal for birthdays, Easter, Halloween and for school and club events. To see our various packages and what we have to offer please click on the button below.

The look on the children's faces when they see the real Santa and his Elf is absolutely priceless.
This is the heading
Welcome to our websites where we create wonderful Christmas memories for children all the way from the "North Pole." The look on their faces has to be seen to be believed. Whether it's for your child, children or a relative, for a school, preschool or nursery, a beaver or scout group, a company or any other festive event. The children will never forget the time that the real left got in contact with them.

CLICK ON AN THE OPTIONS BELOW FOR MORE INFO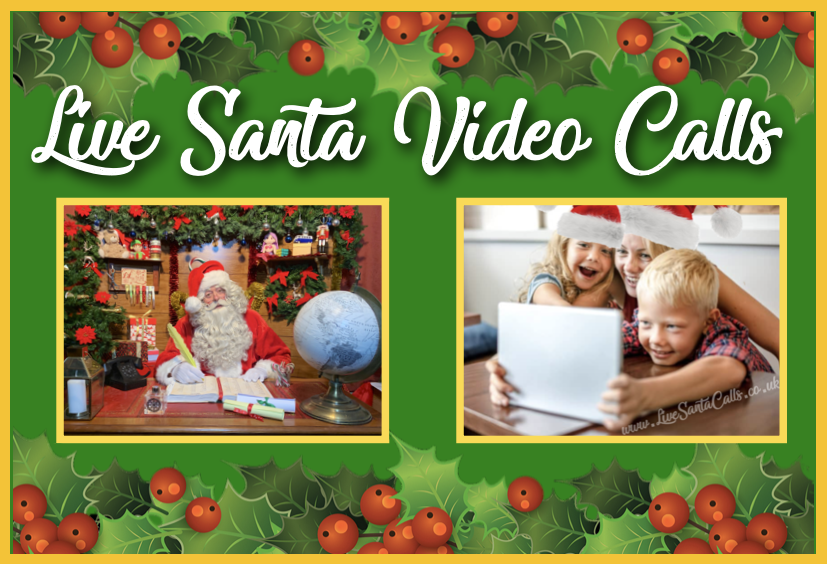 Book a magical memorable live personalised video call through Zoom from Santa Claus himself. Santa will know all about the children, their family, pets what they want for Christmas and also check if they are on the nice list. Nikki the Elf magical will also make a special appearance.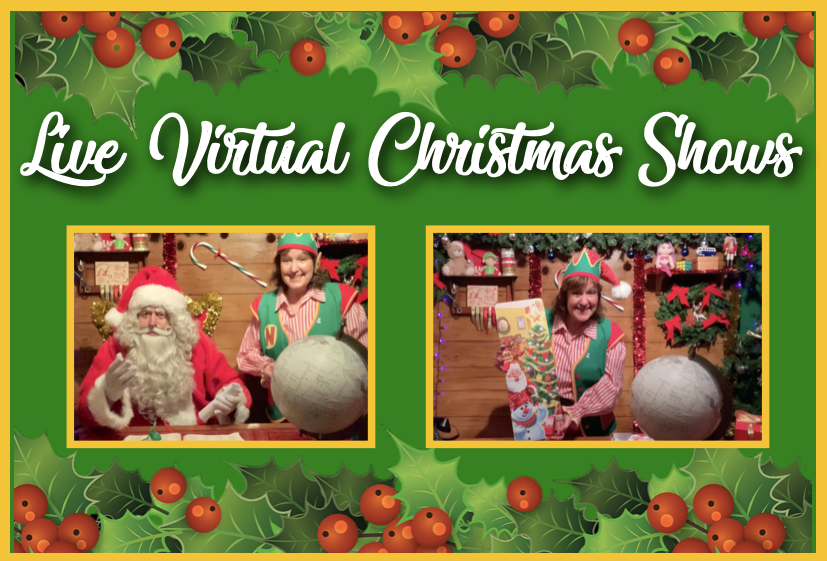 Book this fun, fully interactive live virtual Christmas show for your children and their friends as a festive treat. It is also ideal for Schools, Preschools and Nurseries as well as Beaver and Scout groups and Company Christmas events. Can Elf Nikki help Santa Claus to save Christmas?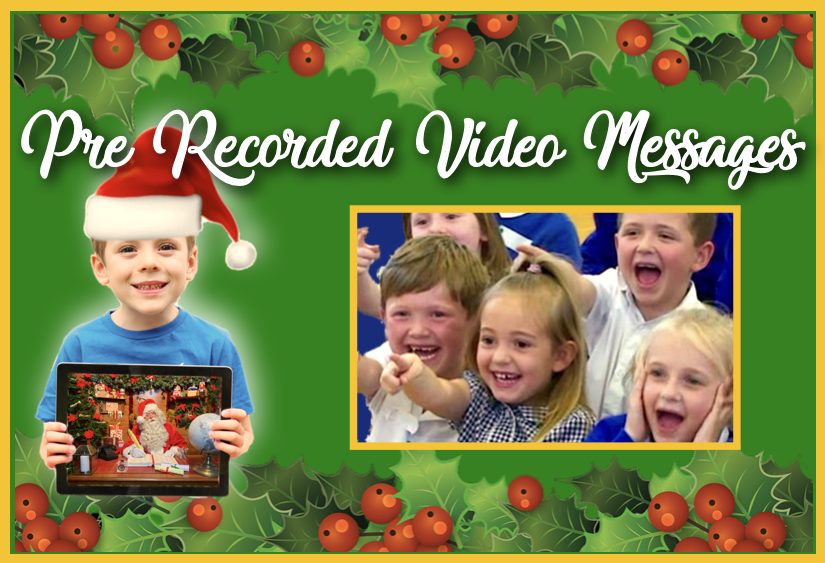 Book a pre-recorded totally personalised video from Santa Claus himself. That you can keep and cherish forever. If purchasing for a child Santa mentions their name, their family and pets etc if for a school or preschool he can personalise it to mention the school and teachers names etc.
With every booking, Each child receives the following…
A Special Nice List Certificate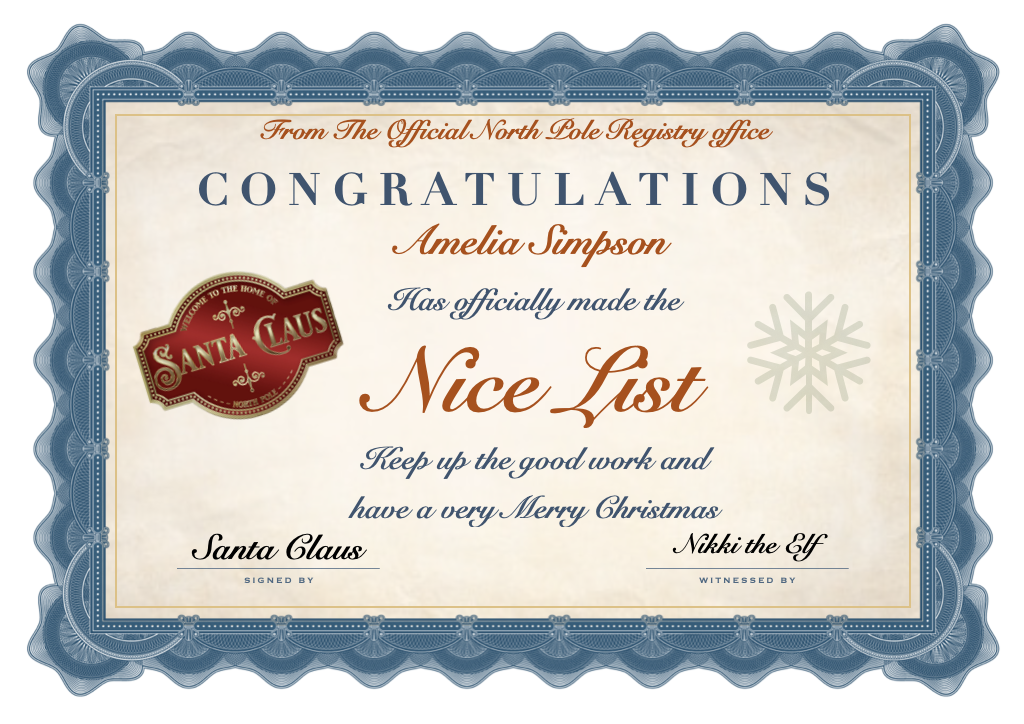 Santa's Christmas Activity Pack

Book Santa to call and chat to your young ones.
BUY A GIFT VOUCHER
Looking for something special to give to a loved one this Christmas then, Why not purchase a gift voucher and give them an amazing festive surprise that they will never forget.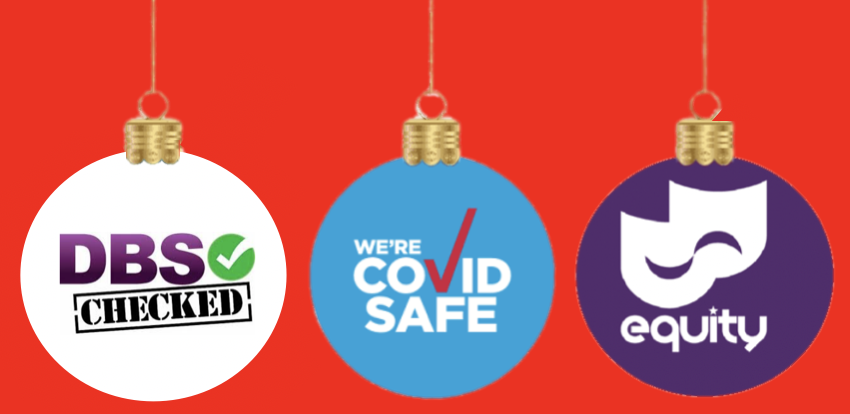 For the Childrens safety and your peace of mind.
– We hold fully enhanced DBS certificates
– Our calls and Videos are non-contact so 100% covid safe
– We hold Public liability insurance of upto £10 million.


Check out how many days there are to Christmas below.